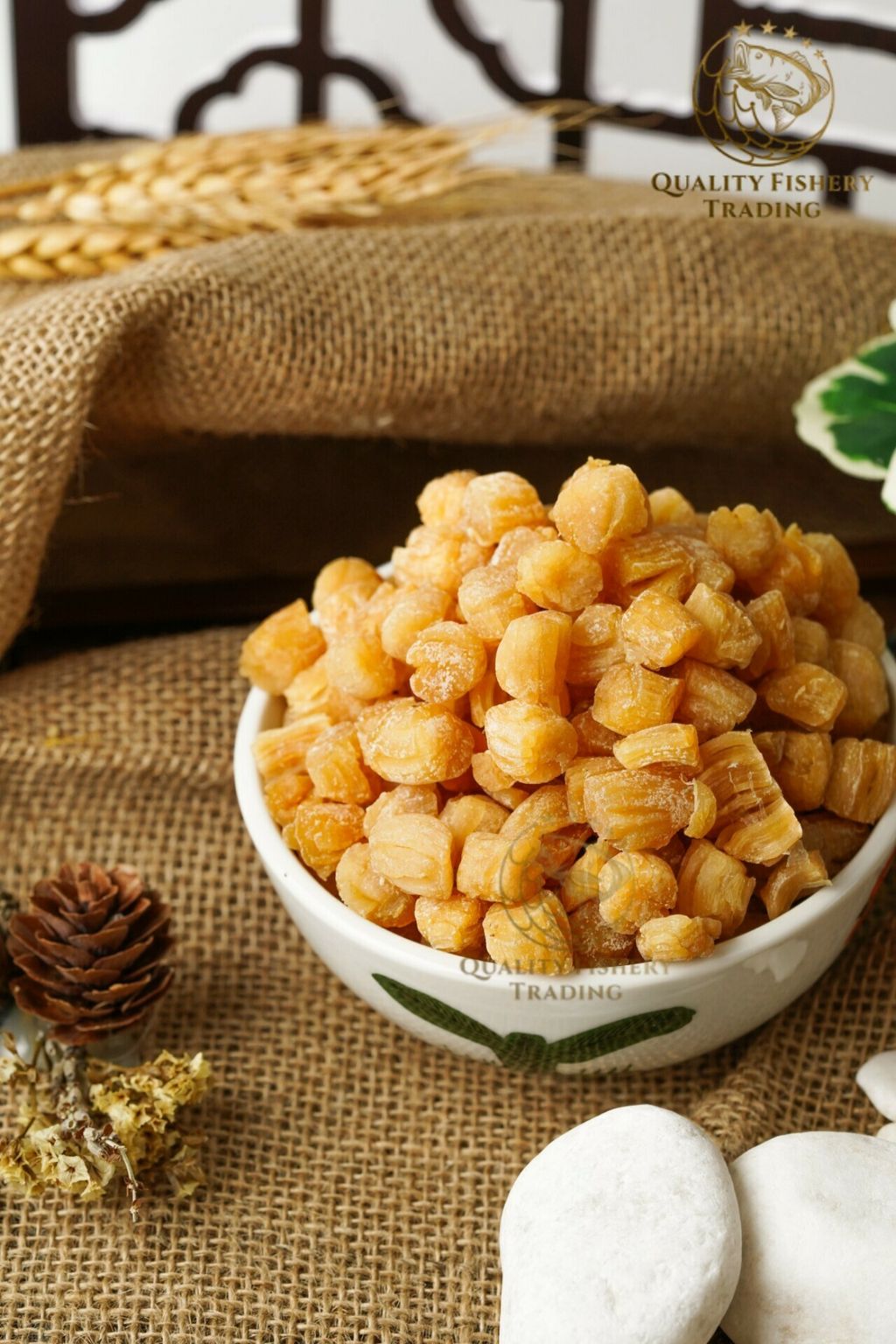 Dried Scallop Size MS 干贝MS
Scallops are a kind of food (made for the adductor muscle of scallops), and are dried products of scallops. The nutritional value is very high. It has the functions of nourishing yin and kidney and regulating the stomach. It can treat symptoms such as dizziness, dry throat, thirst, tuberculosis, hemoptysis, spleen, and stomach weakness. Regular eating can help lower blood pressure, lower cholesterol, and nourish fitness.

Dried scallops are very useful and extensive. They can be used to cook porridge, soup, stir-fry, etc. The porridge or soup will be fresher and sweeter.

干贝是一种食物(是为扇贝的闭壳肌制成),是扇贝的干制品。营养价值非常的高,具有滋阴补肾、和胃调中功能,能治疗头晕目眩、咽干口渴、虚痨咳血、脾胃虚弱等症状,常食有助于降血压、降胆固醇、补益健身。
干贝的用处非常多,也很广泛,可以用来熬粥,煲汤,炒菜等等。熬出来的粥或者汤都会比较鲜甜。